Office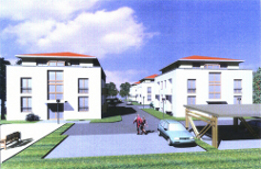 Thank you for your interest.
On the following pages you will learn about the most important aspects of our company and services. Please contact us if you have questions or are interested in our services.
Architekten-Studio Dr. Kurth
Feuerberg 8
21077 Hamburg
D-Germany
Tel.: +49(0)40 7607872
Mobil: +49(0)152 53 86 36 48
architekten-studio@t-online.de
www.architekten-studio.de

Director
Ralph-Michael Kurth
Dr. Ing. Architect BDA RIBA + Town Planner SRL

Staff
1-3 (project-based or freelance)

Established
1994

Publication (doctoral dissertation)
"Das freistehende Einfamilienhaus in kostensparender Bauweise"
(The Detached House, Built in a Cost-Saving Manner) / Universität Stuttgart / 1993

Specialities
Construction or renovation of residential complexes, villas,
detached houses, office buildings, commercial premises,
social services facilities, underground car parks, industrial buildings,
halls, environmentally friendly solutions, etc.
(without focusing on only one distinctive area).
Consultancy
competent and at reasonable prices.
Copyright/February 2022/ rmk